Price  ZAR450   £35   $50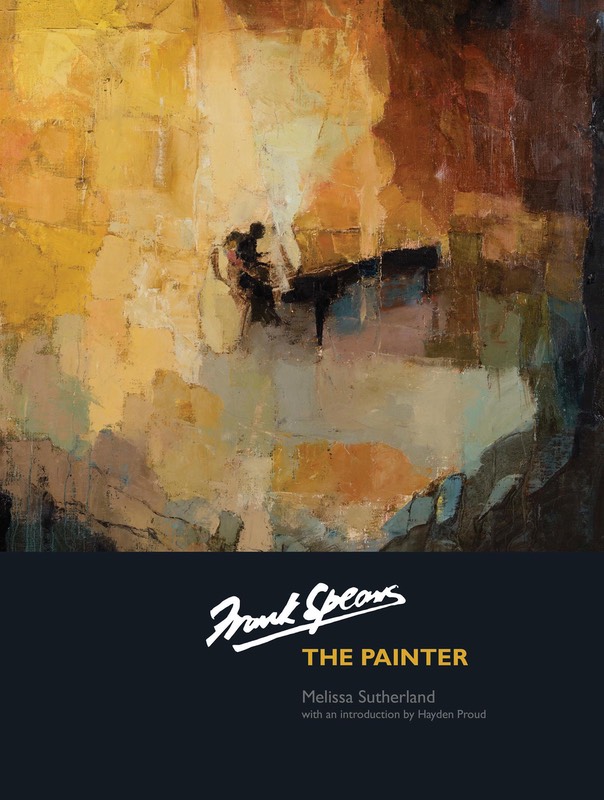 RESPONSES FROM READERS
The book is impressively conceived, beautifully produced and bound.   I must also offer my compliments to Melissa Sutherland who seems to have captured the spirit of the man I knew, in a well-researched and very readable book.
Esme Berman      South African Art Historian
Congratulations on a wonderful presentation! All round, it is an absolute treasure; the typography lay-out and printing is all tastefully done.  Of all my books on our South African artists yours is, in my opinion, the best in terms of design and overall visual impact.
Mike Edwards   Sculptor     http://www.edwards.co.za/
Frank Spears – The Painter                                                            ISBN  978-0-620-62207-3
In 1928 a young English designer arrived by boat in Table Bay aged 22 not knowing that the next 40 years of his life would be spent in South Africa. Commissioned by his family to honour his memory and legacy, Frank Spears – The Painter is a visual biography of this versatile, talented and well-liked South African painter, who made valuable contributions in many fields. 
Described as a Renaissance man, and imbued with tremendous energy, Frank Spears lived an artistic, creative and full life. Frank Spears - The Painter traces his humble beginnings in Birmingham, before immigrating to Cape Town. It explores his incredibly full life as a successful businessman, original yacht designer of the Spearhead and Andy dinghies, actor and playwright, singer and broadcaster. Weaved throughout the fabric of his life however was his strict discipline to the craft of painting and his life-long devotion to his wife of almost 60 years, the poet, Dorothea Spears. Frank Spears held his first solo exhibition in the Cape in 1935 and many group and solo exhibitions followed including some overseas. Recognising his talent, his art was selected to represent South Africa at the Sao Paul Biennial (1963) and Venice Biennale (1966). He was well-liked and continued to enjoy personal friendships with his contemporary artists who comprised the big names of the South African art world even after his return to England upon his retirement. 
The quality reproductions of his paintings will bring much pleasure to his admirers and those being introduced to his artwork for the first time. Drawing on original archival material and research, Frank Spears – The Painter, examines the life and changing influences on the work of this mystical painter. With an introduction by Hayden Proud of the South African National Gallery this book recognises the unique and lasting contribution made by Frank Spears to the South African art scene.
BOOK DETAILS
TITLE: Frank Spears - The Painter
AUTHOR: Melissa Sutherland with an introduction by Hayden Proud
PUBLISHER: M J & R M Spears *ISBN 978-0-620-62207-3
GENRE:  Art - South African * FORMAT: Hard cover
SIZE: 285 x 215mm * 204 pages-Full colour throughout
PAINTINGS: 158 * PHOTOGRAPHS & MEMORABILIA:32
PRICE: R450   or   £30  or  $50 
To order click here and send a request